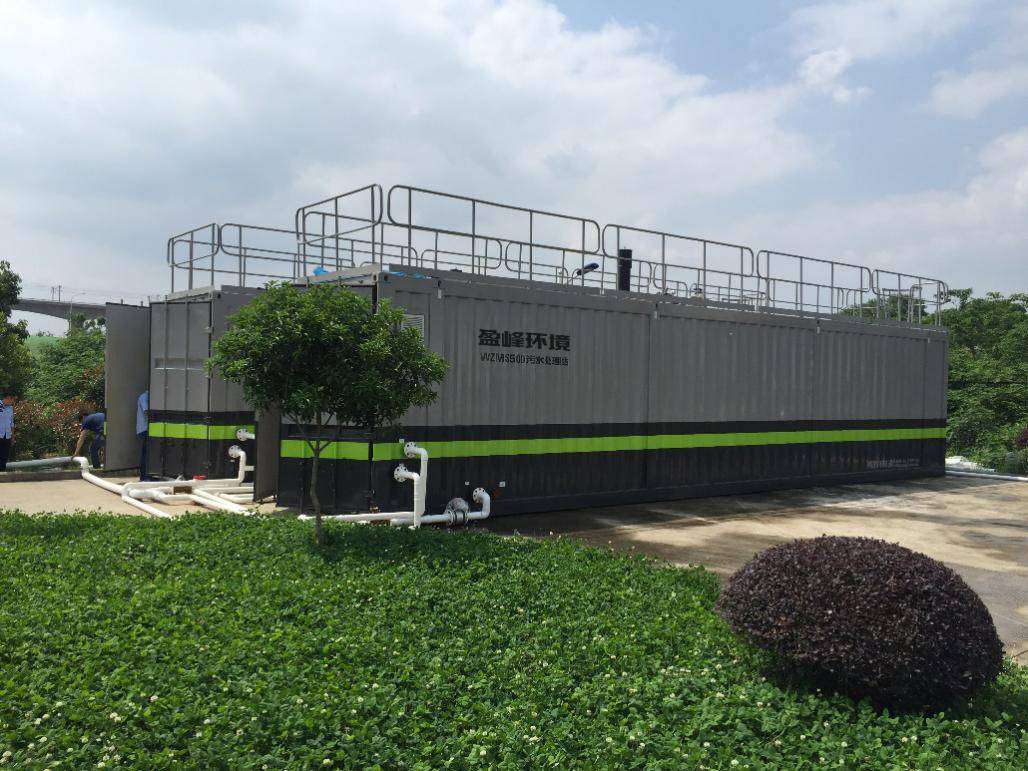 With the economic development and expanding population of Vaulma Town, the originally designed capacity cannot meet the current needs. According to the current water volume and water quality requirements of Vaulma Town, Zoomlion-Enviro has renovated and expanded the Vaulma Town Sewage Plant. With a treatment capacity of 1000m

3

/d, this plant adopts the treatment process of pretreatment + MBR integrated equipment, and its tail water conforms to the Grade 1-A standard in Standard of Pollutants for Municipal Sewage Treatment Plant (GB18918-2002).
This project is located in Vaulma Town, Yuhua District, Changsha City, and its owner is Changsha Guitang River Basin Development and Construction Co., Ltd. Zoomlion-Enviro engaged in the project in April and has since kept its operation steady, making great contribution to addressing the water pollution issue in the area. Zoomlion-Enviro's quick engagement, small area, low energy consumption (0.27 kWh per ton of water and electricity) and stable tail water output of this project have perfectly met the town's need to maintain Grade 1 water quality. Besides, being a renovation and expansion project, this project can be a great practice for the township sewage treatment plants that are lying idle.